Top Scribing Tool Types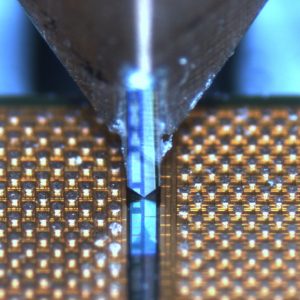 Every scribing task becomes easy and more likely to be successful when you pick the right scribing tool. While there are many scribing tools out there, scribers from LatticeGear continue to get five-star reviews from satisfied clients. We make our scribing tools with ease of use in mind. We also consider versatility, cost, and durability when producing scribing tools.
Read on to see some of the top scribing tools that expert professionals at LatticeGear have produced. If you don't know how to use a wafer cleaving tool, you'll find the basic steps here. You'll also find five advantages of using the best scribing tool from LatticeGear.
Top Scribing Tool Types
Wafer Cleaving Tools At LatticeGear
Benefits Of Using The Best Scribing Tool From LatticeGear
LatticeGear's scribing tools are super easy to use.
With a scribing tool from LatticeGear, your scribes are swift and clean.
Your samples hardly get damaged.
With our scribing tools, you can scribe almost everything.
Our scribing tools are affordable and durable.
LatticeGear Has You Covered. Call Us Today!
LatticeGear is an industry pacesetter. For almost a decade, we have continued to turn out tools that improve sample preparation workflows for various professionals, including engineers, technicians, and researchers. If you'd like to find the best scribing tool or to explore any aspect of sample preparation, call us now at 503-828-0040.